2017-03-10
with Joseph Sifakis and Vint Cerf online!
2017-03-03
online!
2017-03-03
NOMS 2016 Dissertation Session talk online!
2017-02-17
talk at Eurecom online!
2016-11-10
online (including an interview with Vint Cerf)!
Open Thesis/ Student Assistant positions
If you are a very good student with decent software development skills and joy in the orchestration of smart spaces, make an appointment and drop in.
Below, you find a list of currently open topics. Here is a shorter overview. They give you an idea of areas, we are interested in working together with you.
If you have your own topic that might be interesting to us, also make an appointment and tell us more.
Evaluating Databases for the Internet of Things in the Distributed Smart Space Operating System ¶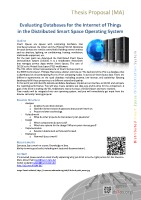 A Global Self-Managing Repository for Data Models for Smart Spaces (MA) ¶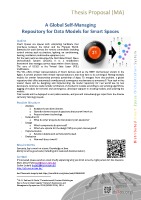 Gaining new Insights by Modeling Workflows and Dependencies in Smart Spaces (MA, eventually BA) ¶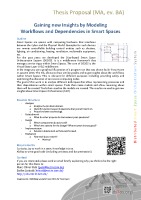 Using Deep Learning to Create new Functionality in Smart Spaces (MA, eventually BA) ¶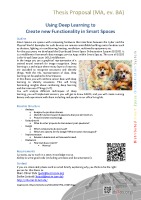 Data Replication Mechanisms for Smart Spaces (MA) ¶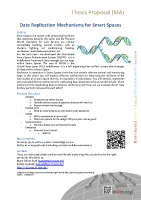 Self-Learning Firewall for Smart Spaces (MA) ¶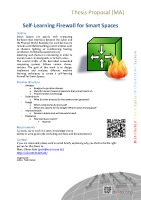 eLearning Statistic Modules (MA, BA, IDP) ¶
Tracking Bracelets vs. Privacy (MA) ¶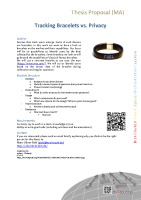 One Middleware to Rule them All (MA) ¶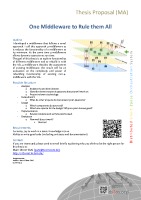 Realization of IoT Smart Space Use Cases (MA) ¶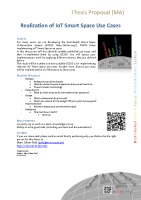 Ambient Identification of Users (MA) ¶
A Way-Back Code Analysis Machine (MA) ¶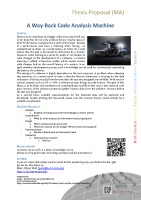 Automated Detection of Significant Spots in Test Result Data (MA) ¶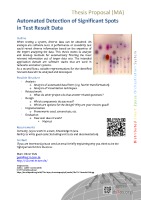 Privacy-Aware Access Control for the IoT (MA) ¶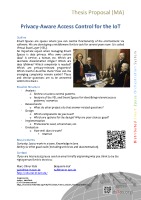 Internet of Things/ Smart Space Orchestration Testbed (BA) ¶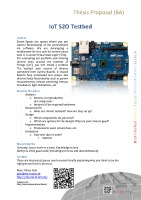 Detailed Performance Measurements of the VSL P2P System (MA) ¶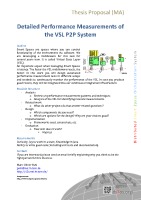 Automated Integration of Smart Gateways with DS2OS (MA) ¶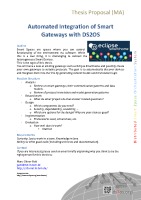 Formal Modeling of IoT Smart Spaces (MA) ¶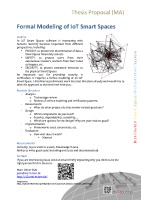 IoT Smart Space Service Management (MA, BA, IDP) ¶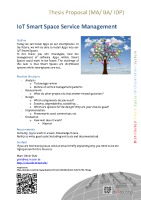 Creation of a Virtual iLab Isle (MA, BA, IDP) + student assistantship ¶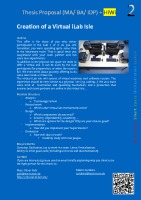 Innovative Smart Space User Interfaces (MA, BA, IDP) ¶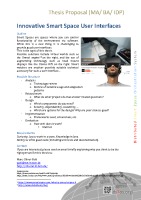 Implementing and Evaluating a Data-Centric P2P Network ¶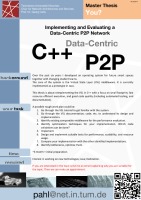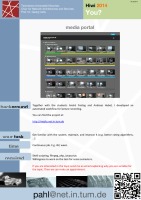 Overview