2017-03-10
with Joseph Sifakis and Vint Cerf online!
2017-03-03
online!
2017-03-03
NOMS 2016 Dissertation Session talk online!
2017-02-17
talk at Eurecom online!
2016-11-10
online (including an interview with Vint Cerf)!
Youtube Channel pahlDE (2011-)
On my youtube channel I offer lots of recordings of events I organize, tutorials, etc.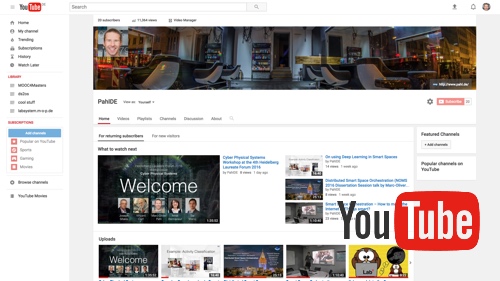 Youtube channel.